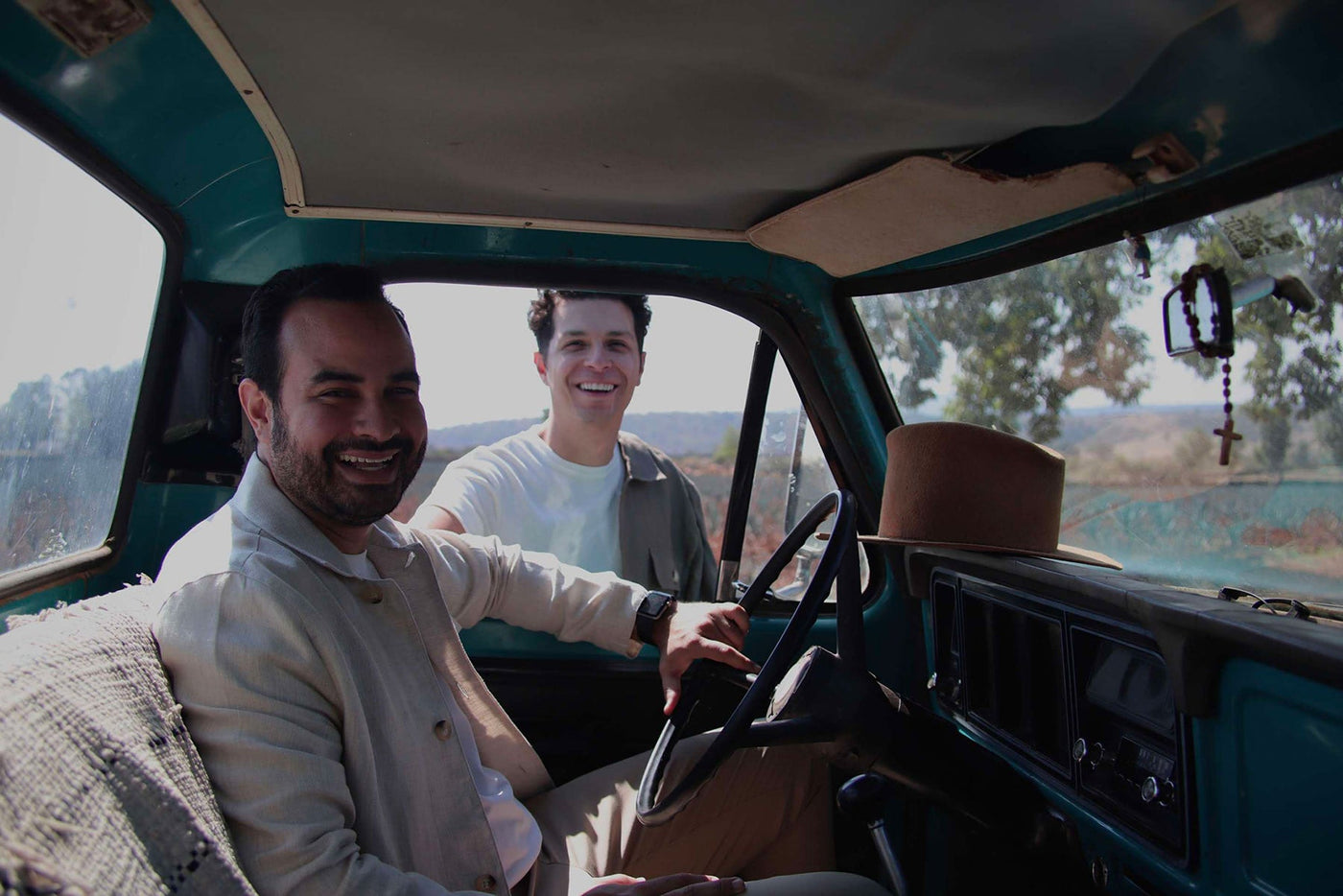 The Story of LALO
LALO tequila is named after our founder, Eduardo "Lalo" González, the nickname given to him by his grandfather, the father of premium tequila, Don Julio González. Lalo continues the legacy of his father and grandfather with a bold new approach to perfecting blanco tequila. Keep reading to learn more about where tequila comes from, our story, and where you can find LALO near you.
Learning from his father and grandfather, Lalo saw a need for a pure tequila made in Mexico by Mexicans. This was born out of the desire to create an alternative to the growing popularity of celebrity-owned tequilas which strayed from the fundamentals of agave spirits. Lalo's childhood friend, David R Carballido, was also working in marketing for some of the largest tequila brands in Mexico when they both felt the urge to create their own unique brand. This urge encouraged them to launch a small batch tequila blanco for friends and family in Jalisco - a tequila we now call LALO.
Tequila actually originated in the Mexican state of Jalisco in a town called...Tequila. Dating back to the sixteenth century with roots in Indigenous and Spanish cultures, Tequila celebrates the native agave plant and represents the dynamic history of Mexico. Traditionally made tequila only contains three ingredients; blue weber agave, yeast, and water. We remain committed to that tradition by producing our tequila in the highlands of Jalisco and proudly distilling a three-ingredient tequila with no additives or flavors - the way tequila should be made. We also only use the highest quality ingredients including fully mature Highland agave, a proprietary Champagne yeast, and deep well water.
Why only create a blanco tequila? Blanco, also known as silver or plata tequila, is tequila in its purest form. It seeks to highlight the complex essence of agave and achieves this by bottling immediately after distillation. In our process, we cook our agave in stone ovens for 40 hours, use deep well water and Champagne yeast, and distill only twice in copper pot stills.
What began as a small, private batch for our friends and family in Guadalajara has turned into a tequila high in demand for its taste and purity. Lalo and David recognized an opportunity to bring Mexican tradition to the forefront of the spirits industry. As ambassadors of Mexican culture, LALO seeks to share the wisdom that has been passed down through generations of tequileros. Today, you can find LALO across the country in Arizona, California, Colorado, Florida, Georgia, Idaho, Louisiana, Massachusetts, Michigan, Montana, New Jersey, New Mexico, New York, Ohio, Oklahoma, Rhode Island, Tennessee, Texas, Utah, Wyoming, & even internationally in Saint Barthélemy (with exciting plans for expansion in 2024!).
Need inspiration for your next spicy margarita or tequila negroni? Look no further than our online recipes. ¡Salud!